About the Photographer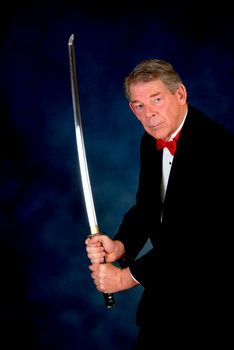 I love the outdoors and nature and I have a passion for photography. It not surprising that given a camera I will return with images that define the grander elements of the natural world. My work culminates in a fine print of the natural wonders of the earth and is more often seen in black and white. The elements of the image generally display an expanse of sky in juxtaposition with rock, water or stretches of earth. Clouds are a key ingredient in my landscape work which recently was questioned during a review of my work. Yes, they are the actual clouds from the moment of the click. I love to chase weather and clouds will add the variety of the shadows and the complexity of a sky that make that particular image unique.
Of course I do other types of photos. Everyone does.
I am an engineer by training and a retired executive most recently from Silicon Valley and now residing on the west edge of Reno, Nevada. In Silicon Valley I was involved with imaging sensors and cameras for some fairly sophisticated applications. In 2011 the company, Fairchild Imaging, was sold and I was able to concentrate entirely on my photographic art.
I am usually in the deserts and mountains of Nevada and California and less often in the surrounding states but I do go to them too. I spend much of that time on seldom traversed roads and trails and I take a particular delight in creating my signature image from roadside pullouts.
I like to have my dog with me when I am in the field. I have only had one dog at a time and the two guys on the left are both gone now. Tibetan Terriers both. The fellow on the right has inherited the position of chief of exploration.
| | | |
| --- | --- | --- |
| | | |
| Maxmillian aka Max | Finnegan aka Boo | Makoto aka Mako |
Hope to see you in the field.
Ron Saunders